Message from Dean
I am pleased to welcome you all to the Faculty of Pharmaceutical Sciences of Khon Kaen University. Our school is recognized for its quality education and excellent reputation for research.
We are committed to produce graduates with high professional standards to be successful in their future career path shaped with nowadays competitive global job markets. Thus, in addition to our renowned Bachelor Degree offering a high quality international program of Doctor of Pharmacy (Pharm.D.) for both Thai and international students, the Faculty has eight outstanding Master's degrees, one Higher Graduate Diploma Program in Pharmacotherapy and two Doctoral degrees. Our programmes aim to develop future professionals in an environment where students can benefit from lifelong learning, be engaged and co-create solutions with a rich immersion in academic study, personal growth and skills expertise.
Furthermore, in the perspective of bringing the best professional overseas experience and creating a dynamic cultural diversity, we also promote the international environment by offering an exclusive opportunity to interact with international exchange students attending our faculty for short and long term professional. Meanwhile, the Faculty is ready to support all students throughout their academic pathway and offers a variety of facilities and scholarships for students who wish to go overseas.
As a result of being one of the leading research centers of Thailand, our researchers lead or participate in a number of large multi-centre and multinational projects. Our research constantly seeks to improve population health and meet the needs of the country by impacting practice and policies that guide healthcare at the local, national and international level. We pride ourselves on research in the following areas: Biomedical analysis and Pharmacokinetics Bioavailability; Gene Expression; Screening and Anticancer Target Validation; Plant Cell, Tissue and Organ Culture; Natural Health Products; Delivery System of Drugs and Cosmetics; Nutraceutics; Health Consumer Protection; Community Health Management for Health Products; Therapeutic Drug Monitoring; Cancer Drug Development and Targeted Therapies; Pharmaceutical Marketing and Management; Epidemiology. The remarkable achievements in research are demonstrated by the quality of the published articles and conference presentations at an international level. In addition, since its establishment in 1980, the Faculty has constructed strong links to the pharmaceutical and biotechnology sectors, and many projects are undertaken in collaboration with industry.
In line with our mission and vision, we are proud of our heritage and continue to strive for international academic excellence, impactful research, growing global network and employability-led outcomes. This year, Khon Kaen University in the field of Pharmacy, reaches the top 201st-250th majors in the latest QS World University Rankings results and 160th in the latest QS Asian University Rankings.
In order to take advantage of the resources and opportunities that the Faculty has to offer, I would like to invite all of you to explore our Faculty further either through our new website or through a visit to our campus.
Join our global community, so that we may work together today with common institutional values and goals to find the best solutions for tomorrow's challenge and build a better future.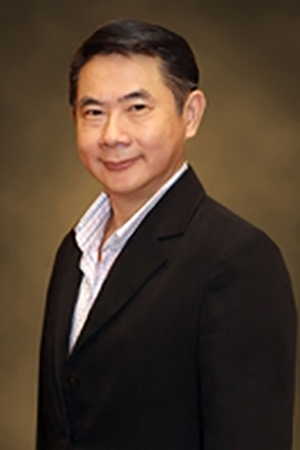 Assoc. Prof. Dr. Paiboon Daosodsai
Dean, Faculty of Pharmaceutical Sciences, KKU