The Faculty of Pharmaceutical Sciences, provides two kinds of pharmacy exchange programs opportunities for international students: a long-term clerkship program (2-6 weeks) in the Clinical Pharmacy field and Research & Development field and a short-term named "Pharmacy and cultural experiences program" (3-4 weeks).
Clerkship Program in Clinical Pharmacy
During 2-6 weeks of Clerkship Program in Clinical Pharmacy, students complete clinical pharmacy practice in community pharmacy and hospital linked to the Faculty of Pharmaceutical Sciences. The program provides students with the opportunity to gain a new perspective on pharmacy practice through direct provision of pharmaceutical care to the patients at the hospital wards, getting the knowledge on medication management systems, drug monitoring, drug preparation and distribution, understanding consumer protection as well as sharing learning and life experiences with Thai pharmacy students.
Clerkship Program in Research and Development
During the clerkship Program in Research and Development, with the primary aim of providing access to instrumentation needed to develop and meet student's interests, our Faculty provides a wide range of good facilities and laboratories. Closely supervised by our professors during 1.5-3 months, students will benefit from research on development of pharmaceutical and natural products using a great diversity of indigenous medicinal plants and performing extraction, analysis and isolation of natural compounds from plant resources of Thailand.
Meanwhile, in both fields, inbound students will experience sharing learning and life experiences with Thai pharmacy students. By increasing their comprehension of Thai pharmaceutical practice, the Faculty intended students to use their enhanced professional skills to advance their careers and to share their cultural values and beliefs when they return back to their country. We currently collaborate with the USA, Japan and Cambodia.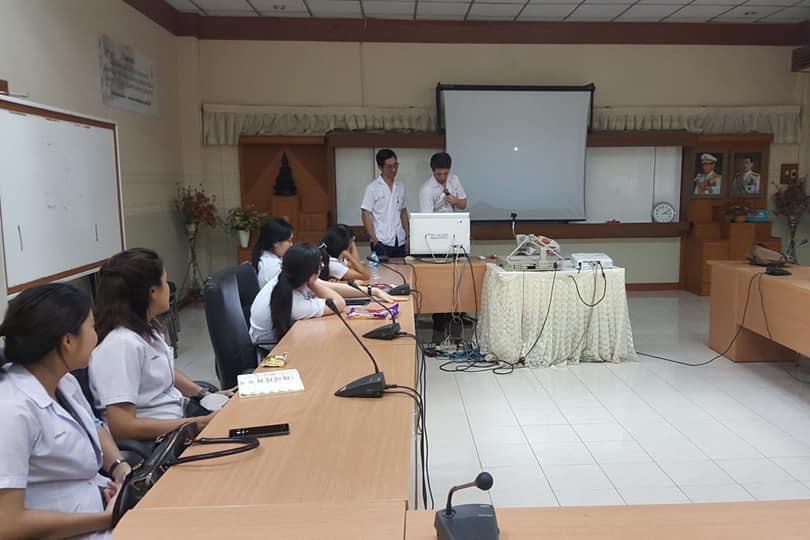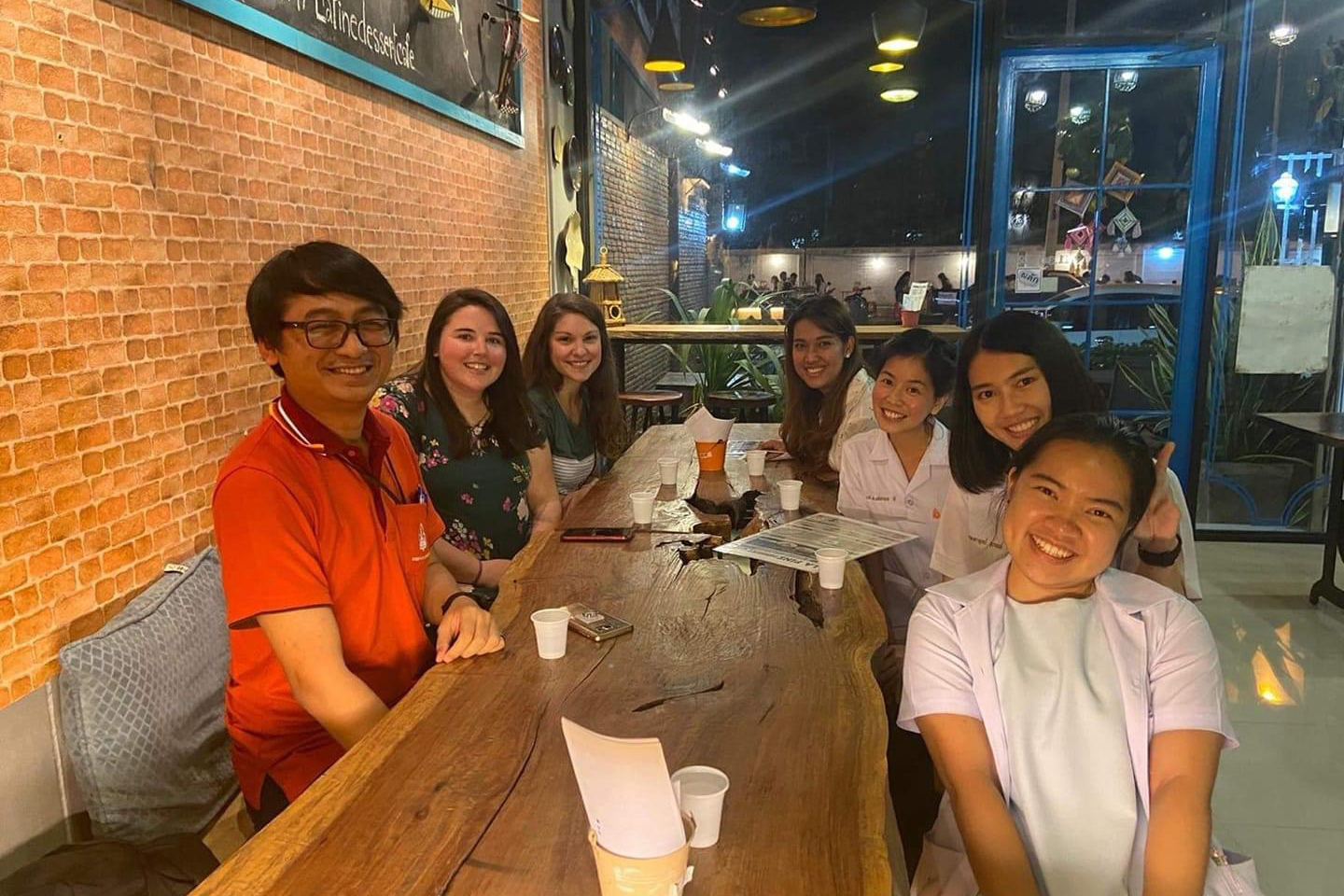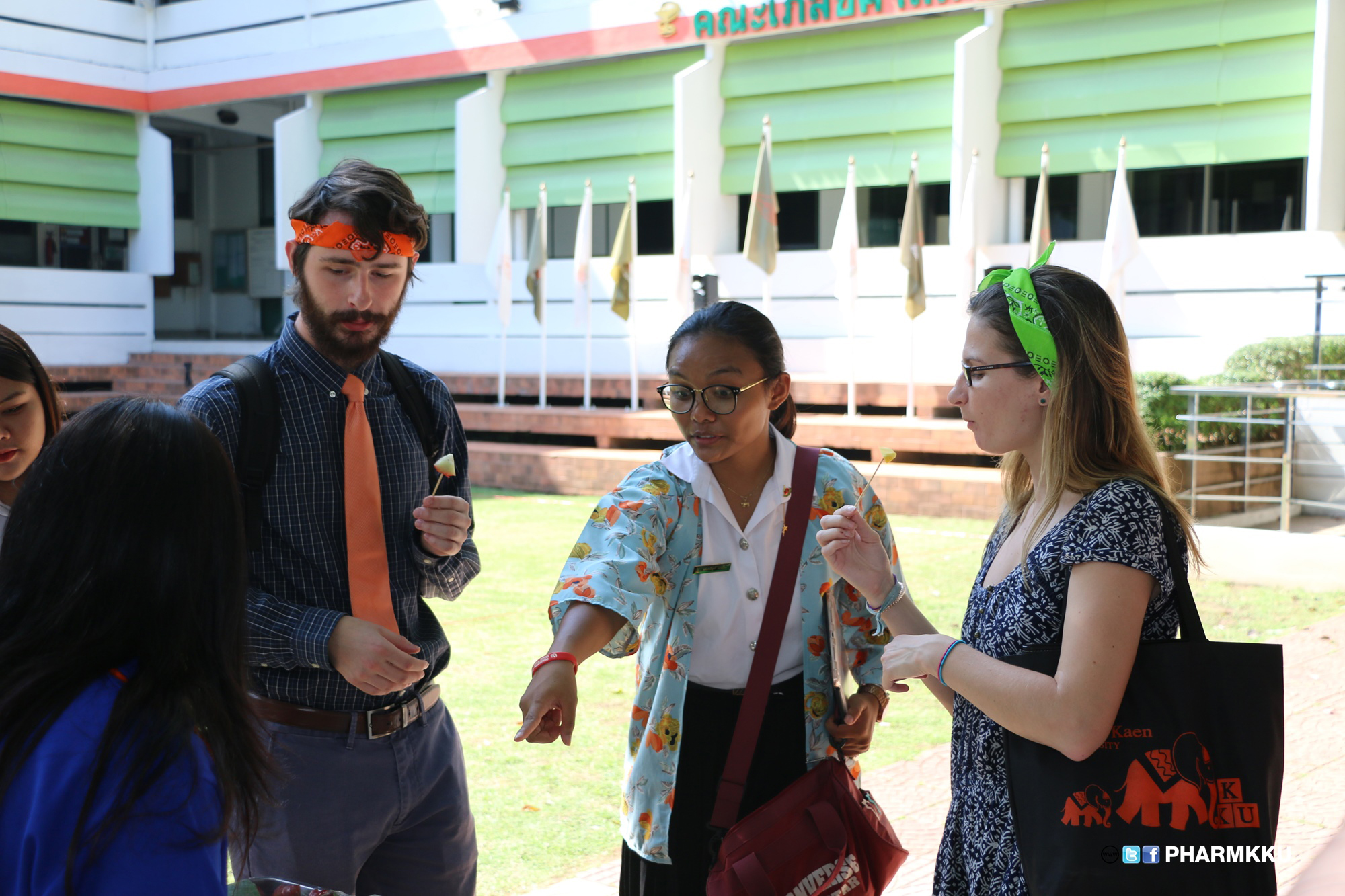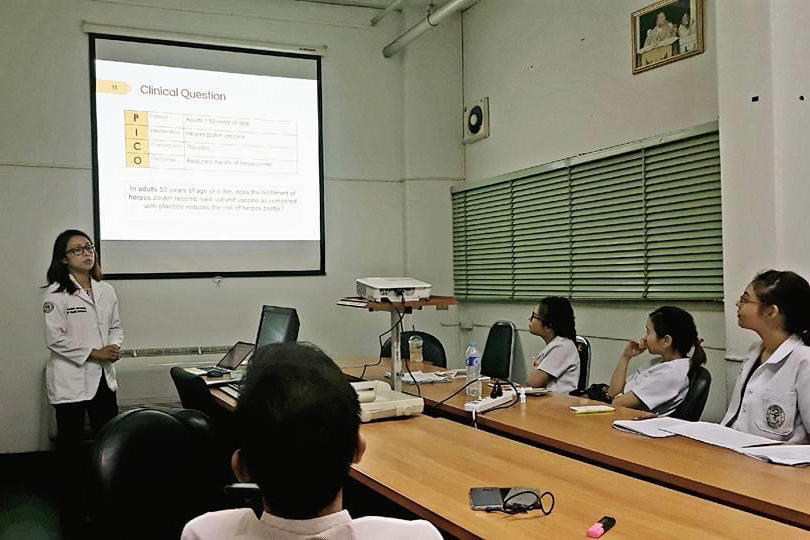 Pharmacy and cultural experiences program (Short-Term Program)
The short-term international pharmacy and cultural experiences program finds its richness in the fusion of a real pharmaceutical professional experience and a total immersion of Thai culture. First of all, to provide fundamental knowledge and acquire a global understanding of Thailand's Health Care System, the Faculty invites all students to participate in key topic lectures such as Thailand Health Care System, Pharmacy Education, Pharmacists roles in patient care, Thai Traditional Medicine (TTM) and the Development of Thai herbal products. These moments give students from abroad the occasion to exchange and discuss their experiences with our professors and students.
Afterward, the Faculty gives students the opportunity to customize their clerkship to better align with their training interests in order to complete their core studies and their future professional career development. The choice in pharmaceutical fields includes Pharmaceutical Technology, Research and Development, Community Pharmacy and Clinical Pharmacy.
To complete these intercultural trainings, the Faculty brings overseas students to approach Thai culture, especially the culture of Isan region, through cultural heritage visits (temples, museums, national parks, villages) and diverse activities (manufacture of natural medicinal products, discovery of thai plants, thai massages, learning thai language).
The Faculty currently collaborates with Japan, China, Indonesia and Cambodia